On May 15th, 2017 the Town of Mendon will be 350 years old.
This page will serve as the central source for the 350th celebrations.



Shaving Permits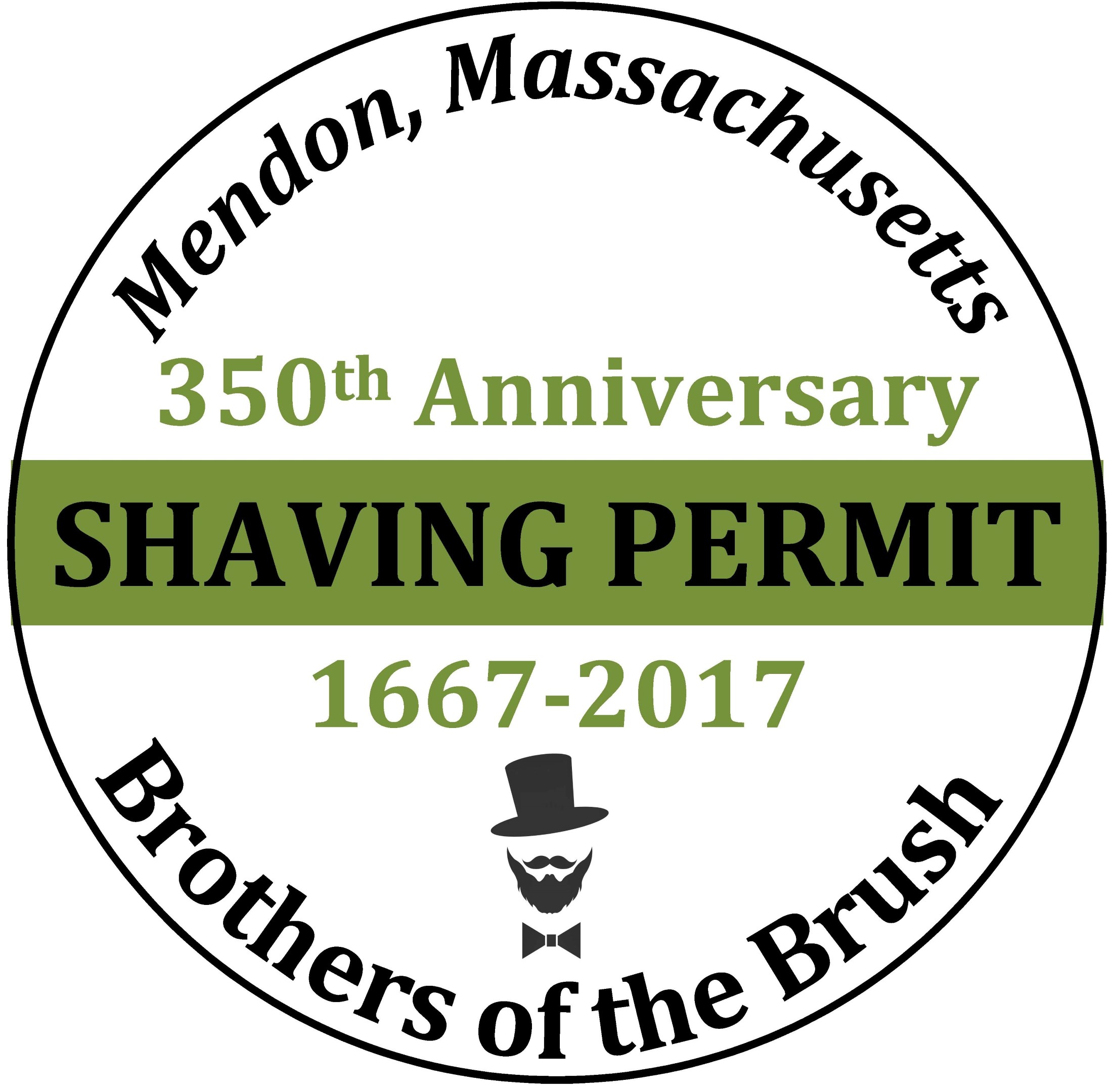 CLICK HERE for more info...
Follow Us on Facebook for Updates:


350th Anniversary Sponsors
We would like to thank the following local businesses and individuals who have donated to the 350th celebrations and the Brothers of the Brush:
Ham and Bean Supper - 9/10/16
AJ Byrne - DJ Sound Equipment
Hannaford's Supermarket in Milford - $50
Highway Rehab (David Capelle) - Ham
Market Basket in Bellingham - $50
Mary Ann Labonne - Face Painting
Mendon Upton Regional School District - Use of Facility
Michael O'Brien- DJ
Dianne Mucci - MURSD Foodservice Director
Shaw's in Milford - $25
Lionel Tetreault - Beans
Celebrate Mendon Trivia Night - 11/4/16
Turkey Trot 5K - 11/24/16

Links:
Mendham Brothers of the Brush
Donations:
Donations for the 350th celebrations may be mailed to:

Mendham Brush Association
P.O. Box 551
Mendon, MA 01756
Please make checks payable to: "Mendham Brush Association - 350th Anniversary"